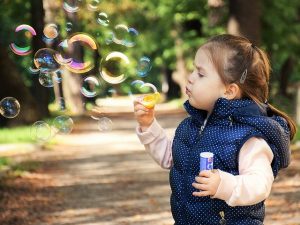 Digital transformations have changed the world we live in! As times and technologies change, so does the way children learn and grow. We can no longer use the same techniques to educate and nurture a child's mind as we did about two decades ago. Smart kids need smart solutions, and this was the core idea of the incorporation of Smart Kidzs.
We intensely studied how vital technology, games, children's activities, and cartoons were for the growth of a child, and the results were astonishing. All these activities played a significant role in the holistic growth of a child, and we made it our mission to help and educate every parent for the better good of humanity.
Smart Kidzs is a blog for parents and kindergarten teachers dedicated to various activities that help make a child smart. Smartness is nurtured the best in early years of life, and you can do wonders for small children by incorporating a few activities in kids' schedules. We provide extensive and detailed guides on choosing kids' activities, kindergarten, English games for kids, youtube kids games, dresses for birthday parties, gifts for friends, etc.
We also write and share with you the insights of understanding the emotions of children and the impact of cartoons on their life. We represent a dedicated team of professionals that have studied things related to kids for years and also the solutions we provide. These solutions are reliable and extensively researched so that you won't have to look at any other source for information.
Another exciting feature of the website is that we allow mothers to share their stories with the world. The world is full of diversity, and every mother has a unique solution for kids' problems. We felt a significant need for a common platform where all moms and teachers can unite and get reliable information related to kids' activities.
Smart Kidzs is started with a group of writers and parents keen on studying the role of different things on a child. The Big Idea is to provide a divine service of knowledge to humanity, and we welcome you to join our vision and make your kids smart! Contact us today to know more about us.